Isle Of Man bird competition notes 103 species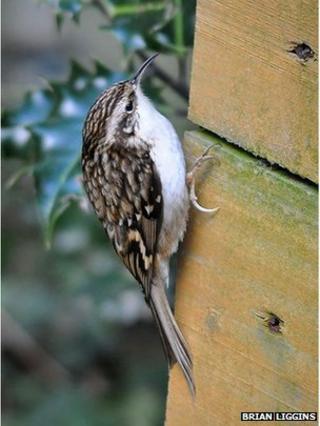 Bird watchers on the Isle of Man recorded sightings of more than 100 bird species during a week-long competition run by Manx BirdLife.
In total 103 different species were spotted between Christmas Day and New Year's Eve on the island.
Spokesman Mark Fitzpatrick says the sightings will help to build a detailed picture of Manx bird life in December.
The bird conservation charity invented the competition to encourage people to celebrate the island's rich bird life.
Mr Fitzpatrick said: "We had a great response from the Manx public - it wasn't just the keen bird watchers, but also many people who reported what was visiting bird feeders in their gardens.
"Hopefully this will be an annual event and over time we will be able to continue to develop our understanding."
Reports were sent in by bird watchers from across the Isle of Man and sightings included resident birds such as stonechats, robins and cormorants and winter visitors to the island such as twite, whooper swans and great northern divers.
The full list of species recorded during the Christmas Bird Race can be viewed on the Manx BirdLife website.