New Isle of Man breast surgeon to 'develop breast care'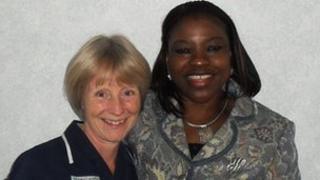 The new surgeon appointed in the Isle of Man after a controversy over the the future of breast care services has been revealed.
Millie Bello will start at Noble's Hospital in February.
Her appointment comes after concerns about replacing a specialised breast surgeon with a general surgeon.
A government spokesperson said Ms Bello had more than 10 years' experience as consultant general surgeon with a special interest in breast surgery.
Ms Bello said she was looking forward to working with colleagues to ensure patients received "the highest standard of care possible".
Chief Executive of Manx Cancer Help, Andrea Chambers said: "Ms Bello is a highly-regarded breast surgeon and her appointment is a coup for the Isle of Man."