Ben-my-Chree in dry dock from April till May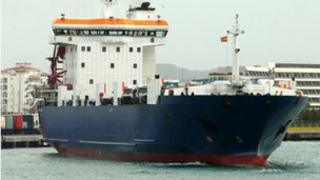 The Ben-my-Chree will go in to dry dock from the 16 April until the 5 May 2012, the Isle of Man Steam Packet Company has confirmed.
During the three week overhaul the ferry will be replaced with a large capacity freighter which has been chartered from Northlink Ferries.
The Manannan will cover all passenger and car services, as she did during the Ben-my-Chree's last overhaul in 2010.
The chartered freighter will be either the MV Helliar or the MV Hildasay.
The final decision will be made by Northlink nearer to the charter period.
The Manannan will provide excess capacity to cover Heysham, Liverpool and Irish passenger services.