Celestial events for Isle of Man star gazers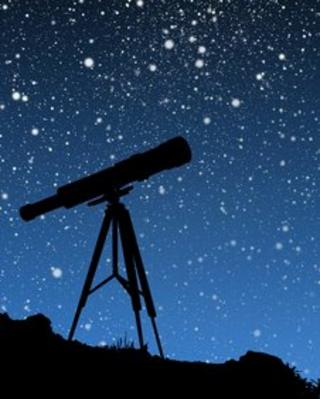 Sky watchers in the Isle of Man will be fixing their eyes on a series of celestial events in 2012.
Events organised over the next few months aim to highlight what can be seen in the Manx skies during the year.
Chairman of the Isle of Man Astronomical Society, Howard Parkin, said the events will coincide with the BBC Stargazing Live programmes.
He said: "We have an observatory that is the envy of many Societies on the neighbouring islands.
Mr Parkin added: "We were delighted to have hosted the crew from the shuttle Discovery mission STS 133, last July."
A lecture on the Manx Night sky and the Isle of Man's continuing role in the space industry will be held on 25 January and on 6 June there will be the chance to watch a transit of the planet Venus alongside some of the island's experts.
"The Sun will rise at about 05:00 (GMT) and the planet Venus will be seen on the disc of the Sun until just after 06:00 (GMT)," said Mr Parkin.
"The Society hopes to arrange a series of transit watches to enable people to safely observe an image of the projected Sun on a piece of card - the only way to safely observe the Sun."
More information about the Stargazing events can be found on the The Isle of Man Astronomy Society website.