Douglas council meeting on Friday to set rate levy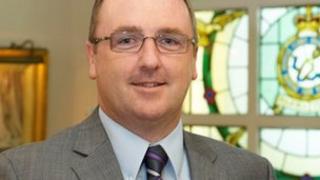 Douglas Borough Council will hold a special meeting to set the rate levy for the 2012-2013 financial year on Friday.
The meeting is due to begin at 10:30 GMT when council leader David Christian will present his annual report and presentation of the budget speech.
Mr Christian said the past 12 months had been marked by "continuing economic uncertainty".
The meeting will be held in the council chamber of Douglas Town Hall.
The council leader said: "The past 12 months have been marked by continuing economic uncertainty at home and abroad which, together with further government cuts to our funding agreements and rising energy and fuel costs, have contributed to determining the council's fiscal strategy for the forthcoming financial year."
Members of the public are invited to attend the meeting.