Oscars 2012: Chico and Rita in best animation shortlist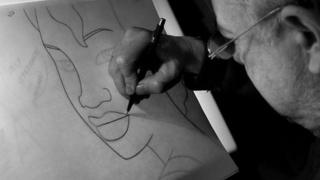 A feature film made partly in the Isle of Man has won an Oscar nomination in the best animation category.
Chico and Rita is up against competition from four other films: A Cat in Paris, Kung Fu Panda 2, Puss in Boots and Rango.
The winners of the 84th Academy Awards will be announced at the Hollywood ceremony on 26 February.
During the making of Chico and Rita, 10 animators from the Isle of Man were employed for about 18 months.
The young artists received full training and worked as colourists in collaboration with studios based in Hungary, Spain and the Philippines.
A fully functional studio was established in Douglas to help create some of the work for the film, which has been hailed as "visually arresting".
Isle of Man based production company CinemaNX was involved in financing the operation.
Economic Development Minister John Shimmin said: "This project has been a labour of love for Isle of Man Film and CinemaNX for some considerable time.
"I am very proud of the dedication and commitment our local crew gave to the project."