Oscars 2012: Illustrator Juan Moore speaks of Oscar joy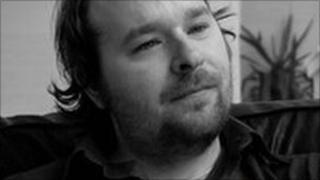 Manx illustrator Juan Moore, who spent 18 months working on the animation Chico and Rita, has described its Oscar nomination as "mind blowing".
During its production Mr Moore was one of 10 animators from the Isle of Man who were employed on the film.
Mr Moore said he found out when he received an email from the film's production manager Daryl Shute.
Chico and Rita is up against four other films: A Cat in Paris, Kung Fu Panda 2, Puss in Boots and Rango.
Mr Moore said: "The email came quite out of the blue it is really mind blowing."
The 31-year-old was chosen from more than a hundred applicants to work on the project which has gone on to win the best animated film category at the 2011 European Film Awards in Berlin.
'Amazing experience'
"I was chosen with four others from the island and we were sent to Barcelona to learn the software and style of the film. It was an amazing experience and it was a very relaxed environment unlike any studio I have worked in," he said.
Mr Moore along with Steve Garry, Jacob Beard and Kelly-Anne Drinkwater then returned to train the rest of the team who were to work as colourists in collaboration with studios based in Hungary, Spain and the Philippines.
"Once we all knew what we were doing we got to work and there was so much to do. We were responsible for colouring every single frame from the film which is over an hour long," he added.
"With 24 frames per second it is a lot of work but we really enjoyed it. I am going to start my masters this year so to have an Oscar nomination behind me is pretty amazing."
The winners of the 84th Academy Awards will be announced at the ceremony in Hollywood on 26 February.