Tynwald official completes EU-funded Namibia mission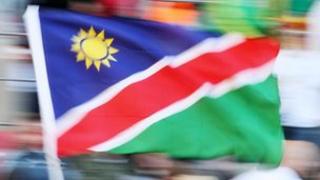 The Clerk of Tynwald has spent five days in Namibia as part of an EU-funded parliamentary support mission.
Roger Phillips was assisting the republic's parliament in developing effective poverty reduction strategies.
During the visit he met with Prime Minister Angula Nahas and Speaker of the National Assembly Theo-Ben Guirab.
He said: "The main focus was to adapt the Standing Rules and Orders to better reflect modern-day parliament and improve working practices.
He added: "A likely reform will be the enhancement of Standing Committees in order that they may play a more decisive role in the monitoring of policy delivery."
Mr Phillips will return to Namibia in March to lead an all-party seminar in the National Assembly chamber.