Douglas Bay in national beach clean campaign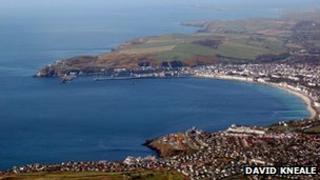 Douglas Bay has been chosen as one of 50 venues across the British Isles to take part in a nationwide beach cleaning campaign.
The event is organised by the Marine Conservation Society (MCS) and is due to take place on 12 May.
The project aims to "turn the tide on litter" by stopping items like fishing nets polluting the sea.
MCS Chief Executive, Samantha Fanshawe said: "Surveys show that beach litter levels are still unacceptably high."
She added: "We hope the campaign, which is being supported by retailer Marks and Spencer, will attract hundreds of helpers."
The MCS is a UK charity dedicated to protecting the seas, shores and wildlife.
More information about the clean up campaign is availableonline.