Isle of Man visitor spending increases to £90m in 2011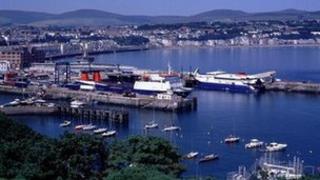 Spending by visitors to the Isle of Man rose by almost 9% to £98m in 2011, the annual passenger survey shows.
It also showed that last year there were was a 4.2% rise in annual visitor numbers to 299,778.
Tourism bosses said the rise was helped by the TT Mountain Course Centenary and the Commonwealth Youth Games.
Colin Kniveton, chief executive of economic development, said he was "confident" that visitor numbers would rise further.
"I am pleased with these figures which provide recognition of the hard work that has been undertaken in difficult circumstances during the last couple of years," he said
The Isle of Man Government has recently launched its Visitor Economy Strategy which aims to market the island as a high quality year round tourism destination.
It targets a 20% increase in cruise liner passenger arrivals by 2015.