Isle of Man bird charity 'restructured'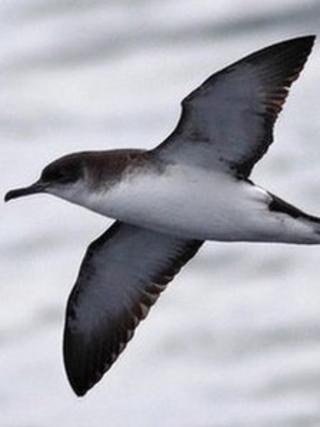 A bird charity in the Isle of Man is to undergo major restructuring as it is integrated into the Royal Society for the Protection of Birds (RSPB).
Manx BirdLife has been involved in island research, conservation and education since its foundation in 1997.
Charity director Chris Sharpe is due to step down and a new chief operating officer will be appointed.
Mr Sharpe said: "The relationship we have developed with the RSPB is critical for our next steps."
He added: "Having had the privilege of leading the charity up to this point, I am delighted that the developing partnership with the RSPB, the imminent appointment of my successor, the strengthening of the Board and the creation of the Advisory Committee will secure the future for something I hold dear to my heart."
A charity spokesman said the new team will retain a strong Manx identity despite being integrated into the RSPB which has more than 1,300 members on the Isle of Man.
Dr James Robinson, Director of RSPB Northern Ireland, said: "I have known Chris for many years now and have watched closely with admiration the outstanding work he and his team has been doing on the island.
"As Europe's largest conservation charity, we are delighted to be able to support this invaluable work that continues to be done on the island and to work together to further develop the important projects Chris has initiated."