Former President of Tynwald portrait goes on display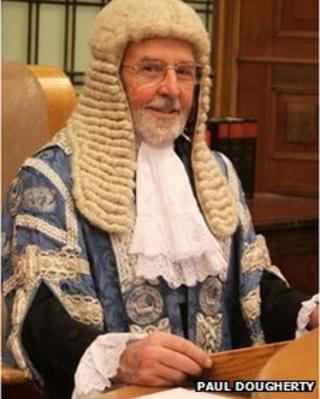 An official photograph of the former President of Tynwald Noel Cringle OBE has been hung in the Isle of Man's Legislative Council chamber.
The photograph of Mr Cringle was taken by Paul Dougherty and will be on permanent display in Douglas.
President of Tynwald, the Hon Clare Christian MLC, said it was a "fitting tribute."
Mr Cringle stood down from his position in July 2011 having held it for 11 years.
Mrs Christian said: "The photograph is a fitting tribute to Mr Cringle, a Manxman who is an internationally respected former parliamentarian and presiding officer who remains held in the highest esteem.
"His wise counsel, dignity and integrity have made a lasting contribution not only to Manx political life but also to the wider Isle of Man community."