Job losses 'inevitable' as Manx electricity shops close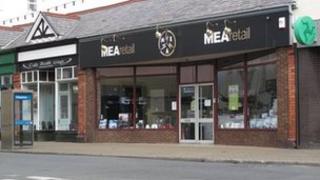 Job losses are "inevitable" as the Manx Electricity Authority (MEA) plans to close its electricity shops, the government has said.
The retail outlets in Castletown and Peel will close in May while those in Port Erin, Douglas and Ramsey will close by the end of September.
A company spokesman said the outlets had been selling electrical goods on the Isle of Man for several decades.
MEA Chairman Eddie Lowey MLC said redundancies would be "inevitable".
He added: "We are committed to identifying redeployment opportunities both internally and across government.
"This is sadly the end of an era. However, MEA Retail is not alone in struggling on the high-street."
It is thought 24 MEA employees will be affected.