Prince Charles and Camilla Isle of Man visit times announced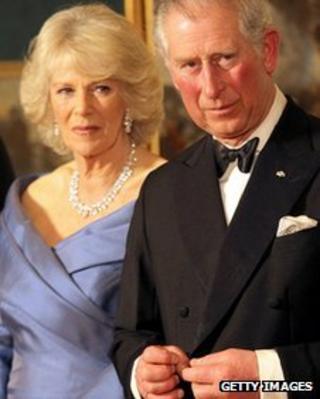 The Prince of Wales and Duchess of Cornwall will visit Douglas and Peel during their island visit on Thursday.
The couple will watch some of the island's most promising cyclists at the National Sports Centre in Douglas at 12:30 BST.
They will watch a race before meeting recently crowned World Champion Peter Kennaugh.
The couple will then travel to Peel to continue their island visit, which is part of the Diamond Jubilee tour.
At 13:30 BST they will visit the House of Manannan to meet local food producers.
The couple will then meet the crew of a Viking longship which will be taking part in the Thames Diamond Jubilee Pageant before being introduced to fishermen and attending the launch of the Isle of Man Food Park.
The final visit on their tour will see them meet volunteers from the RNLI, coastguards and members of the emergency services at Peel Lifeboat Station at 14:50 BST.
This will be the Prince of Wales's third official visit to the Isle of Man. His last visit was for the Tynwald Day Ceremony in 2000.
The Duchess of Cornwall will be visiting the island for the first time.