Isle of Man church buildings go on sale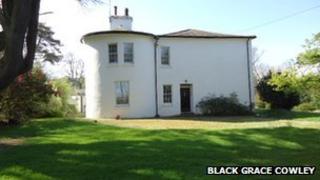 Three church-owned buildings have gone on sale in the Isle of Man with a collective asking price of almost £2m.
The island parsonages at Andreas, Bride and Patrick have been described by the church as "surplus to requirements".
The properties, which are situated in the north and west of the Isle of Man, are expected to sell for £395,000, £595,000 and £875,000 respectively.
A spokesman from the Diocese of Sodor and Man said they are too expensive for the church to maintain and repair.