Stolen RNLI donation money returned in Port St Mary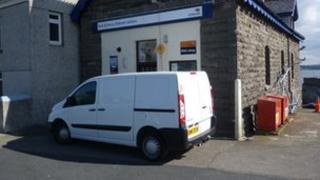 Six hundred pounds of charity money which was stolen on the Isle of Man has been anonymously returned.
The cash was collected for the Royal National Lifeboat Institution (RNLI) by friends and family of Michael Kneale, a 2nd Cox at Port St Mary RNLI.
He had asked for donations rather than gifts for his 60th birthday, but the money was stolen from his van outside Port St Mary boathouse last Monday.
However, the cash was found in the boathouse letterbox on Saturday.
Mr Kneale, who had appealed for the money to be returned, said: "It was most unlikely. We had asked people to return it obviously, but the chances of it seemed very remote.
"I was staggered to see the envelope still there so I looked at it and the contents seemed to be complete.
"I told the police and they allowed us to keep the money, which is all present and correct, and they have taken the envelope away for fingerprint checking."