Fishing regeneration begins in west of Isle of Man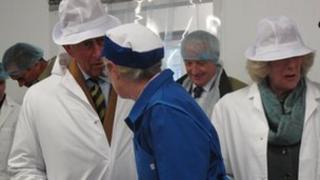 A multi-million pound regeneration scheme aimed at boosting the Isle of Man's fishing industry has begun in the west of the island.
The improvements centre around a new food park which will be situated near the marina at Mill Road Yard.
It is hoped the changes will attract new business and lead to the creation of about 150 new jobs.
The first phase of the plans include putting up a new security fence and building meeting and training rooms.
The second phase will include new drainage and power supplies along with fibre optic cables to improve IT connection.
A government spokesman said it was providing £3m although a further £3m is expected through private investment.
Each year, the Isle of Man exports around £8m of scallops. The industry supports around 150 jobs at sea and 200 on land.