Queen's Birthday Honours in the Isle of Man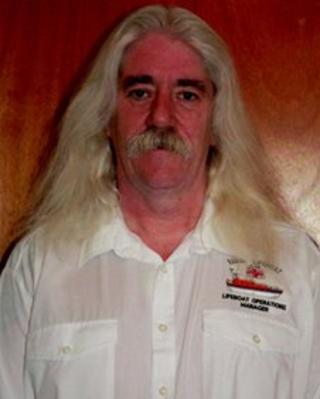 An RNLI volunteer of 33 years is one of five Isle of Man residents recognised in the Queen's Birthday Honours list.
Kevin Christian, who works at the Ramsey lifeboat, receives an MBE for services to maritime safety.
"I am over the moon about it because for me working on for the lifeboat is just a way of life," Mr Christian said.
Among the other recipients are David Downie, for services to hyperbaric medicine and Denis Maxwell for his government work.
Mr Christian added: "To think that enough people out there put my name forward is really incredible.
"Working with the lifeboat has been like having an extended family - you don't have to worry if people have got your back, you just know they have. It's a great culture and I'm proud to be a part of it."
Other islanders recognised in the Queen's Honours list this year are William Kneale and Dorothy Shimmin, who are both awarded a British Empire Medal (BEM) for work in the ex-service community and Manx music, respectively.
Mr Kneale has been a member of the Isle of Man Royal Artillery Association since 1970 and branch secretary for the last 15 years.
Mrs Shimmin plays an active role in fundraising for a blind charity on the island as well as running the Aeg Threshlyn Choir, voted the best children's choir at the Manx Music Festival 11 times.