London exhibition opening for Isle of Man artist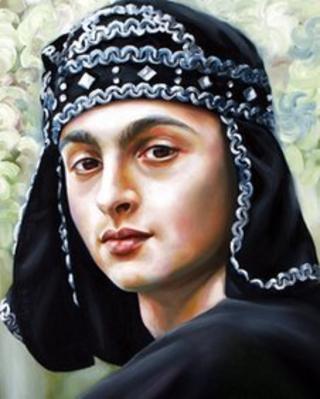 A prestigious exhibition, featuring a portrait by an artist from the Isle of Man, has opened in London's West End.
Liana Rosa's 'Youth From The Caucasus' was chosen by the Society of Women Artists (SWA) for the event at the Mall Galleries.
The organisation showcases the work of some of the finest contemporary female artists from all over the world.
Mrs Rosa said: "The painting was inspired by my Georgian cousin's Renaissance beauty and calmness."
Society President, Sue Jelley, said the selection process for the annual exhibition was extremely competitive.
"Open exhibitions attract a much higher number of submissions than are possible to exhibit and as the SWA shows at the prestigious Mall Galleries in London it is quite an achievement to be accepted."
The 151st SWA exhibition will run between 28 June and 7 July.