Isle of Man MHK David Cretney offers to quit over leak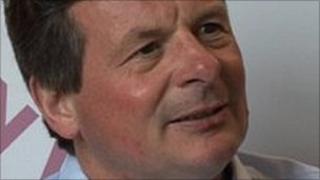 Isle of Man government minister David Cretney offered to resign from his post after leaking a confidential Council of Ministers document to a constituent.
Mr Cretney, the Minister for Infrastructure, passed a confidential document to pre-school campaigners ahead of a cabinet meeting on 10 March.
The MHK said it was made public after he gave it to them, and that his reasons for passing it on were good.
His resignation from the council was not accepted.
Chief Minister Allan Bell said the decision not to accept the resignation was a collective one.
"There are very clear guidelines for ministers in terms of confidentiality of matters which are debated within the Council of Ministers," he said.
"Mr Cretney raised it with the council, not just with me, and there was a strong discussion on it.
"The council decided, on balance because of the wealth of experience and contribution that Mr Cretney makes, that he should stay."
News of the leak was made public at Tynwald's Social Affairs Policy Committee on Thursday.