Thousands set for music festival run by two policemen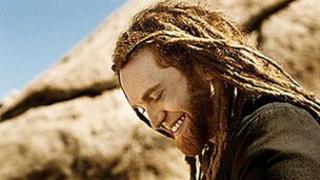 More than 2,000 revellers are expected at a community focussed music festival on the Isle of Man this weekend, organised by two local policemen.
Now in its third year the Garden Party festival, held in Onchan, will raise money for Manx music project Soundcheck.
Organiser Conrad Roberts said: "We've got great headliners but our ethos has always been to help local acts."
Headliners include The Charlatans and English singer Newton Faulkner.
The two police officers, Conrad Roberts and Gianni Fabrizia, first held the event in 2010 after spotting a "gap in the market".
'Loves its music'
Mr Roberts, 32, said: "The Isle of Man loves its music but it didn't really have a festival focussed around one main stage.
"Gianni and I wanted to create a family orientated festival which gives local acts a platform to perform and attracts bigger names from the UK."
The festival, originally called Fockerfest, was renamed the Garden Party in 2011 after a traditional Manx social event, which precedes Tynwald Day (Manx National Day).
Mr Roberts added: "We don't want the festival to grow to quickly as logistically getting bands, equipment and stages to the island is tricky as we've both got day jobs, but we are really happy with how it is going."
The festival, which last year raised £12,500 for local charities, will be held over Friday and Saturday evening at Begoade Fields in Onchan.
It is not a camping event but there will be buses to take people back into town.