Isle of Man town improvements 'small but positive'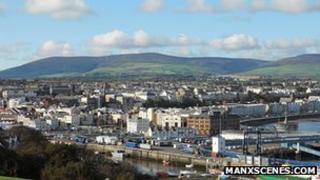 The latest improvements to the town centre of Douglas in the Isle of Man are "small but positive", according to the government.
New paving and specially designed lighting have been introduced as part of an island-wide regeneration project.
The changes, aimed at making the capital "more inviting", are centred around Wellington and Nelson street.
MHK David Cretney said it was a "small but positive step" towards a more vibrant and welcoming capital.
He added: "Douglas is the main gateway to the Isle of Man, as well as its commercial heart and economic hub, so it is in all our interests to ensure a bright, prosperous and sustainable future for the capital."
The multi-million pound project, which began in April, is also expected to include an overhaul of the island's main shopping street next year.