Supermarket lifts Isle of Man meat ban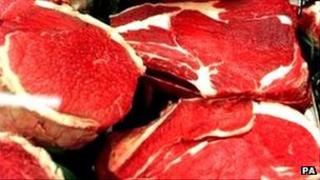 Tesco supermarket has lifted its ban on Isle of Man meat after a dispute over standards at the Manx abattoir.
The supermarket giant, one of the abattoir' s biggest clients, removed Manx meat produce from its shelves last February after a routine inspection.
A spokesman from the Isle of Man meat plant said Tesco had agreed, in principle, to resume supply.
He added: "Isle of Man meats resolved all the outstanding technical difficulties several weeks ago."
No date has yet been agreed but abattoir officials have confirmed they are now waiting to hear which Manx meat the supermarket will be selling.
Chief Executive of Isle of Man Meats, John Dawkins, said: "This is a very high-standard abattoir. People got mixed messages when Tesco de-listed us, but the majority of the problems were down to documentation and paperwork.
"These issues have now been resolved; we always knew we would get there eventually."