Isle of Man railway damage leads to police warning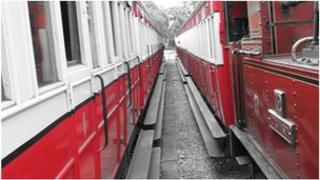 Island residents have been warned of the danger of trespassing on rail lines after high voltage electrical equipment was tampered with near Port Erin.
The incident occurred when people waking along the railway line near Port Erin on Monday damaged barriers used to protect motorists.
A police spokesman said: "This is an unsafe environment and we advise people to stay off the tracks at all times."
Police say anyone found on or near the railway tracks will be "moved on".
A spokesman for the Isle of Man railways said the risk of injury and electrocution to anyone trespassing on the tracks "cannot be underestimated".