Windfarm developers 'welcome' Manx community to meeting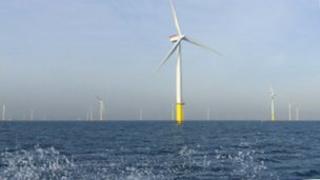 Developers are "looking forward" to hearing from the Manx community about proposals to extend an offshore windfarm near the Cumbrian coast.
A public event outlining the plans takes place in Douglas later.
The 102-turbine farm, off Walney Island, was developed by Danish company Dong Energy and is thought to be one of the largest in the world.
A company spokesman said: "The team are looking forward to welcoming the local community and hearing their views."
It currently consists of more than 100 turbines and is situated 9.3 miles (15km) west of Barrow-in-Furness.
The Manx government is currently in talks with both developers and UK regulators about the potential impact of the plans.
Dong Energy will be hosting the public consultation at the Villa Marina on 5 September, between 1300 and 1900 BST.