Manx Grand Prix ferry visitor numbers 'increase'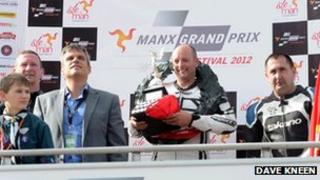 The number of motorsport fans visiting the island for the Manx Grand Prix festival increased this year, according to ferry operators.
The Steam Packet company reported a 12% increase in motorbikes and a rise of 136 in passenger numbers.
The future of the Grand Prix came under scrutiny earlier this year amid fears the festival was losing too much money.
Government figures showed despite bringing in £6m to the economy, it was creating a deficit of £369,000.
After a public survey, the government put forward a series of changes for 2013.
The Manx Grand Prix, which is often seen as a stepping stone for TT qualification, was held between 18 and 31 August.
This year the event incorporated the Classic TT races, the Manx Grand Prix races, the Manx Classic, the Manx Two Day Trials and the VMCC Manx Rally, including the Festival of Jurby.