Isle of Man benefit changes need debate: Robertshaw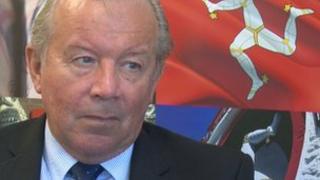 The government has called for the Isle of Man community to get "engaged" in a debate about proposed benefit changes.
Proposals including a major overhaul of the benefits system will be discussed at a meeting on Tuesday evening.
A short presentation will be followed by a question and answer session led by the department of social care.
Minister Chris Robertshaw said: "I am asking people to think differently and when you do that you need considerable engagement from the public."
He added: "This is a debate, it is not me issuing diktats."
'Benefit trap'
The Isle of Man is currently in the middle of a national debate about the future of the welfare system which the Manx government believes is no longer fit for purpose.
The main issues up for discussion include restricting universal benefits and encouraging people to come off benefits.
"We are spending money where we don't need to and on the other hand, people are becoming trapped in the benefit system," Mr Robertshaw said.
"We need to move away from universal benefits and start encouraging people to move off and out of the benefit system."
A public consultation on the reforms has been running on the island since earlier this year and so far more than 800 responses have been submitted.
The public meeting will take place at the Manx Museum in Douglas and will start at 19:30 BST.