Isle of Man social welfare debate 'lacks teenage input'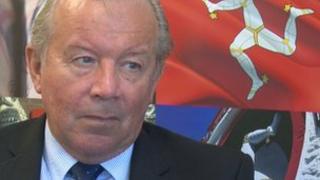 A school presentation has been arranged after a "concerning" lack of teenage comeback in a debate on social welfare reform in the Isle of Man.
It is hoped the event will encourage youngsters to have their say in a public consultation before it closes.
The survey has so far had more than 800 public responses, but only two of those came from people under 18.
Minister Chris Robertshaw said: "It concerns me that we have so far had so little response from the youngsters."
He added: "These people are the future of the island and we really need to get them involved and hear from them as we continue the debate.
"These changes will have a direct impact on their lives."
'Benefit trap'
The presentation will take place at Ballakermeen High School in Douglas on 14 September, and the public consultation closes on 17 September.
The Isle of Man is currently in the middle of a debate about the future of the welfare system which the Manx government believes is no longer fit for purpose.
"We are spending money where we don't need to and, on the other hand, people are becoming trapped in the benefit system," Mr Robertshaw said.
"We need to move away from universal benefits and start encouraging people to move off and out of the benefit system."