Isle of Man Rolls-Royce club marks 25th anniversary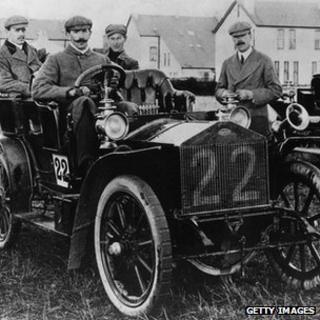 Vintage car enthusiasts on the Isle of Man will take to the TT course on Sunday to mark the 25th anniversary of the Rolls-Royce owners club.
The event is designed to recreate the first ever TT race in 1906 which, at that time, was exclusively for cars.
The race was won by Charles Rolls in a forerunner of the company's Silver Ghost model.
Later that year the world-famous car was launched and gained a reputation as being one of the best in the world.
Club Chairman Derek Randle said the TT win was a significant milestone in Rolls-Royce history.
"It is important to mark such a significant event so many of our members will take to the roads in a variety of vintage cars," he said.
The club will also be displaying about 40 vintage cars at Government House.
The Rolls-Royce company was formed in 1906 by Charles Rolls and Henry Royce.