Missed Isle of Man hearing appointments 'frustrating'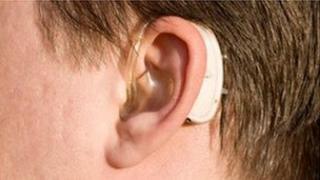 The failure of dozens of Isle of Man patients to attend hearing appointments during August has "frustrated" the Isle of Man's Audiology Service.
According to Department of Health statistics, 39 appointments (7%) were missed during the month, which equates to 19 hours of wasted time.
Head of Audiology, Stephen Griffiths said: "We are trying to reduce waiting times and it is very frustrating."
The current waiting time for an appointment is around eight weeks.
The Department of Health's Audiology Service has introduced a number of drop-in clinics around the island, to enable people with minor problems to be seen on a walk-in basis.
Mr Griffiths said: "We currently have a waiting time of eight weeks compared to anything from eight months to two years in the UK. This could be improved further if no appointments were missed."
The department say that changing perceptions of hearing problems and a greater willingness to seek help have seen a huge increase in patients in recent years, with more than 500 appointments attended in August.
Patients who intend to cancel an appointment are asked to contact the Audiology Service as early as possible.