Thieves steal Isle of Man charity van's parts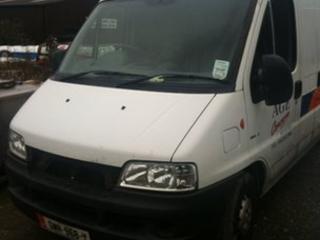 Thieves have struck for the second time in a fortnight at a charity which cares for the elderly in the Isle of Man.
Earlier this month thieves stole the van's fuel injectors and grill, while it was parked in South Quay, Douglas, leaving a repair bill of £2,000.
This week Age Isle of Man's white Citroen Relay van was stripped of its fuel pump, while parked in the same area.
Charity chief executive George Quayle said: "I am at a loss for words."
The charity provides help to around 200 elderly and disabled people in the Isle of Man each year.
Mr Quayle said: "They must be desperate people with no scruples at all.
"Theft is bad enough but when you are stealing from a charity which dedicates itself to helping older people on the island it does seem like they have no morality at all."