MANX number plates 'could raise £12m' for highway maintenance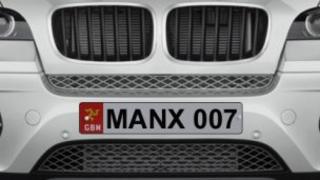 A new range of number plates could generate £12m for the Isle of Man government, according to the infrastructure minister.
The plates which feature the word MANX, will start from £5,000 with the more sought after numbers expected to raise about £100k.
David Cretney MHK said: "If they all sell for their target prices the range has the potential to raise £12m."
All the money raised from sales will go towards highway maintenance work.
Mr Cretney MHK added: "We believe they will be very successful.
"Certain plates such as MANX 007 and MANX 911 are expected to be highly sought after".
The number plates will be available to purchase from 3 December.