Election fraud victim never to vote again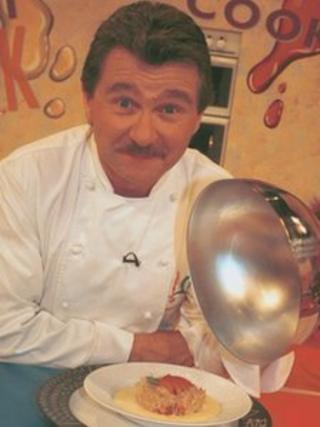 A woman described by a judge as the "whistleblower" in an election fraud trial on the Isle of Man said the experience has left her feeling disillusioned by politics.
Gillian Hughes, a dinner lady from Douglas, found herself the victim of a voting scam in the run up to the 2010 Douglas East by-election.
Mrs Hughes, whose grandfather John Kelly was himself a Member of the House of Keys, said the experience has had a profound effect on her.
"I will never vote again and that is sad because people have fought for my right to vote - I have lost trust and heart in the system.
"Partly because of what I have been through but also because I don't think people are going into politics for the right reasons any more.
"I think it would be better if politicians didn't take wages then we would know they were doing it for the good of the Isle of Man."
Door bell rang
In May 2010, Mrs Hughes was enjoying a quiet evening at home with her family when the door bell rang.
Her visitors were gathering support for celebrity chef Kevin Woodford in the run up to a House of Keys election.
Isle-of-Man-born Mr Woodford, best known for TV cooking shows Ready Steady Cook and Can't Cook, Won't Cook, had recently failed in his bid for a seat on the Legislative Council.
But unbeknown to him, a corrupt campaign was under way to help him in to the House of Keys.
During the trial, Mr Woodford said he had been completely unaware of how the campaign was being run by Buster Lewin and had he known of any corruption, he would have pulled it immediately.
Mrs Hughes said as soon as she opened her door that night, she knew something was wrong.
"It wasn't right, it was like a take-over bid.
"There were two campaigners on my door step and more of them up and down the road.
"They kept push, push, pushing. It was very flash and very American. Kevin Woodford might have got my vote if it wasn't for his campaign team."
Soon after this visit, a government letter arrived for Mrs Hughes saying her application for a proxy vote had been accepted - it was an application she had never made.
Stolen vote
"Someone had signed my signature on this form twice - you don't get many things in life which belong to you but your signature is one of them.
"I felt like someone had been into my house and stolen something."
And Mrs Hughes's experience was not the only indication something was going wrong in the by-election.
In government offices, a mountain of proxy applications had started to arrive.
In 2006 there were 39 proxy applications in the constituency of Douglas East but in 2010 this figure rose to 253 - a six-fold increase.
A police investigation was launched resulting in the arrest of five members of the Woodford campaign team before polling day.
The probe led to a five-week trial resulting in the conviction of three members of the team.
Before the trial got under way the team manager, Charles "Buster" Lewin, 57, from Crosby, admitted three charges of conspiracy to steal, conspiracy to forge and conspiracy to affect legal purposes by improper means.
Gail Corrin, 40, from Douglas and Kerry Rothwell, 25, from Onchan, were also found guilty of manipulating the Isle of Man's proxy voting system.
Lewin was jailed for three-and-a-half years while both Corrin and Rothwell received 18-month jail sentences suspended for two years.
"I have had people laugh at me over this," continued Mrs Hughes.
"People laughed at the words I used in court when they saw them in the newspaper because I said I felt I had been 'violated', but I did - I stand by that.
"I wasn't the only person affected, I felt like I had to give evidence, not just for me, but also for the elderly people who were affected.
Vulnerable voters
"Some of them were blind or deaf and some are no longer with us so I felt it was my responsibility to stand up for all of us," continued Mrs Hughes.
"Giving evidence in court was one of the most difficult things I have ever had to do."
During the trial, the the jury heard how canvassers also targeted care homes residents in their attempts to harvest proxy votes on behalf of Mr Woodford.
Some pensioners signed their votes away because they thought the canvassers were government officials, others thought someone would come to their home and collect their vote on polling day.
But for Gillian Hughes the long journey to justice has taken its toll.
"This whole thing has dragged on for almost three years and I have had to see my doctor all the way through for high blood pressure.
"Since it ended I have been able to half my medication - now I am just looking forward to a Christmas without the whole thing hanging over my head."