Isle of Man pubs targeted in litter crackdown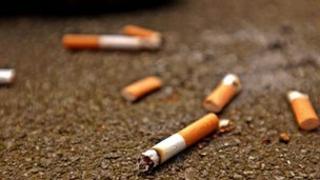 Pubs and businesses in the capital of the Isle of Man are to be targeted in a campaign to rid the area of litter.
A Douglas council spokesman said £50 fines will be issued if businesses fail to keep the outside of their premises clear of litter.
Council Leader David Christian said last year, 20 on-the-spot fines were issued but that number will increase.
He added: "Wardens will enter the premises, fines will be issued and the area monitored for improvement."
Nineteen areas around lower Douglas have been identified as "litter hot spots" and it is in these places where wardens will be concentrating their efforts, the spokesman said.
"If you are caught littering - and that includes dropping cigarette butts - you will be issued with a £50 on-the-spot fixed penalty notice and you could risk a court prosecution for crimes such as dog fouling offences," he continued.