Island Ship Registry starts 2013 with tonnage record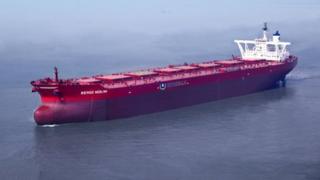 The Isle of Man's Ship Registry has set a tonnage record, exceeding the 15 million mark for the first time in its history.
The milestone was reached following the registration of one of the largest ships in the world, the Berge Neblina.
The 345-metre long ship is used to carry iron ore from Brazil to China for use in steel production.
Director Dick Welsh said he was "delighted that the Registry has started the year so well".
According to Mr Welsh the Ship Registry is receiving increasing interest from operators in the Far East and Asia.
Mr Welsh said he hoped the deal would help to "spread the word about the Isle of Man and its can-do attitude to business".