Isle of Man road closures remain in place after snow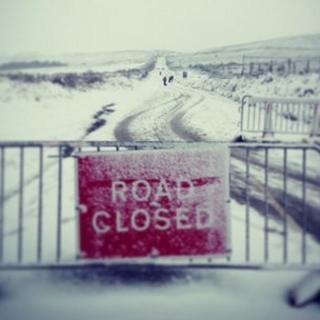 A number of Isle of Man road closures, caused by snow and freezing conditions, will remain in place until 1700 (GMT), the police have confirmed.
Nine roads including the A18 Mountain Road between Ramsey Hairpin and the Creg-ny-baa and the Sloc are among those which remain closed.
A comprehensive list of road closures is available on the Isle of Man Constabulary's Facebook page.
The police are asking motorists to drive with "extreme caution".
Ronaldsway airport is open as normal but passengers are being advised to contact their airline for updates.
A number of flights between the Isle of Man and London City and Dublin have been cancelled.