Isle of Man signs tax sharing agreement with UK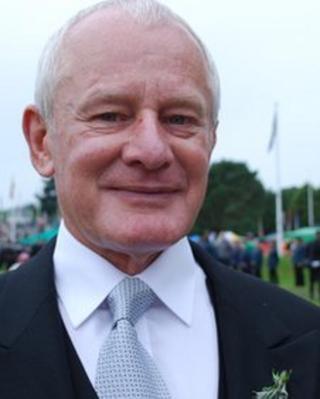 The Isle of Man government has signed a tax information sharing agreement with the UK government to combat tax evasion.
Under the agreement, the Isle of Man and UK will automatically exchange a wide range of information on tax residents, on a reciprocal basis.
Chief Minister Allan Bell MHK described the move as a "major repositioning of the Isle of Man for the future".
The UK is looking to agree similar deals with both Guernsey and Jersey.
The agreement follows the introduction of the Foreign Account Tax Compliance Act (FATCA) in the United States.
FATCA was implemented by the US government to clamp down on the growing number of US citizens who were discovered trying to evade tax by holding bank and wealth accounts overseas.
'Important tool'
Exchequer Secretary to the UK Treasury David Gauke said the agreement would "significantly boost the UK's ability to tackle cross-border tax evasion".
He said: "Automatic information exchange is an important tool in boosting our ability to clamp down on those who seek to hide their money overseas.
"For years people said this couldn't be done, so I welcome the progress we have made with the Isle of Man."
Mr Bell said: "The Isle of Man has worked hard to co-operate with the international community for some 15 years to develop new standards of transparency to oversee the international financial services industry."
The agreement will see the two governments adopt new tax information sharing arrangements, under which they will automatically exchange information on tax residents on an annual basis.
Mr Bell added: "It is too early to know what the implications of the agreement will be, it may cost jobs and we have to accept that. We have to send out a strong message to the outside world that we are no longer willing to consider that sort of business."
The agreement between the UK and the Isle of Man was signed ahead of the Manx budget announcement in Tynwald.