Isle of Man council votes in new mayor for Douglas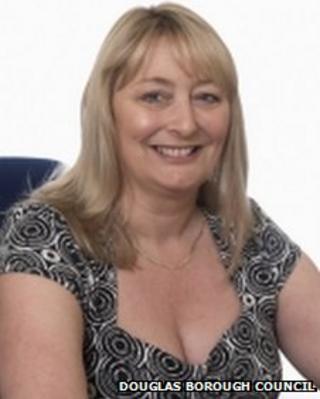 Council members in Douglas, the capital of the Isle of Man, have voted in a new mayor.
Councillor Carol Malarkey will take over the role from David Ashford who has been in position for one year.
Mrs Malarkey, previously the Deputy Mayoress and head of the Housing and Property Advisory Committee, will begin her new post on 8 May.
A spokesman from Douglas council said the decision was made at a special private meeting on 27 March.
Mrs Malarkey, who is also Secretary of Manannan Lions Club and the Manx Diabetic Group, said her mission is "to contribute to making Douglas a fairer community."
She will serve as Mayor until 13 May 2014.