Isle of Man TT litter campaign needs volunteers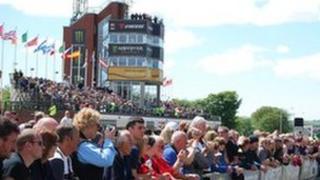 An island clean-up campaign ahead of the next month's Isle of Man TT races is to be organised by a local beach cleaning organisation.
Beach Buddies is asking for volunteers to make the island "look its absolute best" ahead of the event, which attracts around 30,000 tourists a year.
The organisation usually organises weekly beach cleans.
Organiser Bill Dale said he would like people to target beaches, glens and areas close to their homes.
He said: "The intention is to hold a series of 'Big One TT Tidy Up" sessions for a week-long campaign in the middle of May."
The organisation will organise a schedule for evening and weekend events all across the Isle of Man in run up to the races.