Isle of Man's Douglas West by-election polls open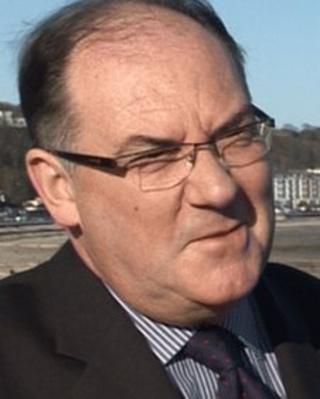 Voters in the Isle of Man's capital will go to the polls later to elect a new member of the House of Keys (MHK).
Four people have been nominated for the seat made vacant when Geoff Corkish was elected to the Legislative Council.
Those standing are Clive Philip Dawson, Quintin Bennett Gill, John Edward Skinner and Christopher Charles Thomas, all from Douglas.
Voters will be able to vote at one of four polling stations between 08:00 BST and 20:00 BST.
The polling stations will be situated at the Sea Cadet Hall in Tromode (district one -Garden City), St Andrew's Church Hall, Glencrutchery Road (district two - Somerset), All Saints Church Hall, Alexander Drive (districts three and four - Albany and Ballabrooie) and Trinity Methodist Church Hall, Rosemount (district five - Eastfield).
Returning officer Chris Brook said Mr Dawson was a semi-retired consultant, Mr Gill a social worker, Mr Skinner a retired fire officer and Mr Thomas a financial analyst.
The High Court of Tynwald, the parliament of the Isle of Man, has two branches - the House of Keys and the Legislative Council.
The House of Keys has 24 members who are elected every five years from 15 island constituencies.
The current members were elected at a general election on 29 September 2011.
To be registered to vote in the by-election people must be 16 or over by election day, resident at the address stated on the registration form and resident in the Isle of Man for at least one year.