Isle of Man over-60s NHS charges come into force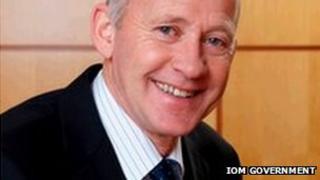 Isle of Man residents between the age of 60 and retirement will be required to pay NHS charges from Saturday.
Over 60s are currently eligible for free prescriptions and dental care, but the changes mean only those in full-time retirement now qualify.
Health minister David Anderson said it was a "fairer system".
The changes also mean all children under 16 and those under 19 and in full-time education will receive dental treatment and prescriptions free.
The new regulations were approved in April's sitting of Tynwald.
Mr Anderson added: "There are of course other exemption criteria to support those who are below state pension age but who are in a vulnerable group or who may struggle to pay.
"It's also important to remember that both prescription and dental charges are heavily subsidised, remain relatively low cost, and are less in the Isle of Man than in England."
A health spokesman said that prescriptions in the Isle of Man cost £3.85 per item, compared to £7.65 per item in England. Manx dental charges lie between £16.50 and £198, whereas in England they range from between £17.50 and £209.
Details on state pension age are available on the government's website.