Tributes paid to man who 'led the way' in Manx politics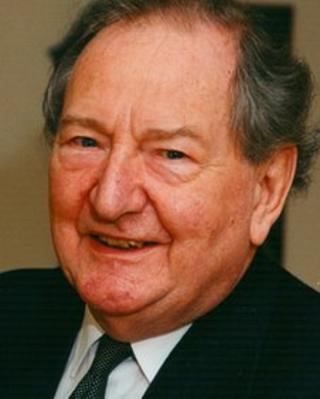 The Isle of Man's chief minister has paid tribute to a man who made a "major contribution to Manx politics."
Dr Edgar Mann held many government posts in a political career spanning decades and was acting speaker of the House of Keys in the 1990s.
The 86-year-old died in Noble's hospital on Friday following a long illness.
Chief Minister Allan Bell said: "He made a major contribution to Manx political and social life."
Dr Mann was chairman of the Executive Council and Education Minister during a political career which spanned more than 20 years.
'Led the way'
A spokeswoman for the Department of Education and Children (DEC) said he made an "enormous contribution to education".
She added: "Everyone in the DEC is saddened by his death and our deepest condolences go to his family."
Mr Bell added: "Edgar came into government when Manx politics was facing a very difficult time.
"There was high unemployment, depopulation and government really was struggling to keep the economy going.
"He was very determined to fight against these threats - in fact he led the way in the early 1980s to address that situation."
Dr Mann, who acted as both an MHK and MLC, was born in London in 1926.
The married father of seven had 16 grandchildren.