IOM - UK relationship 'maturing' - Sir Alan Beith says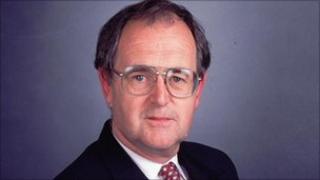 The Isle of Man's relationship with the UK government is "continuing to mature", according to the MP leading a House of Commons review on the matter.
Sir Alan Beith MP is leading a Justice Select Committee review into how the relationship between the UK and the Crown Dependencies can be improved.
This week he visited the island to hold talks with Chief Minister Allan Bell.
Mr Beith said the relationship between the two government's had reached a stage of "maturity and mutual trust".
The Ministry of Justice has responsibility for relations with Guernsey, Jersey and the Isle of Man.
In 2010, the committee suggested changes aimed at improving the relationship between the UK and Crown Dependencies.
'Strengthen partnership'
Sir Alan Beith MP, the committee's chairman, said he wanted to see what had changed and how effective it had been.
During his visit he also met with Tynwald members and local judiciary representatives.
Allan Bell said: "We discussed how the Isle of Man has increasingly represented its own interests in world affairs in recent years.
"We are now looking at new ways to strengthen our political and economic relations with other countries."
Mr Beith added: "We have been encouraged by the practical and positive progress that has been achieved since our 2010 report, and we are looking at what scope there is to further strengthen our partnership."