November date for Isle of Man health review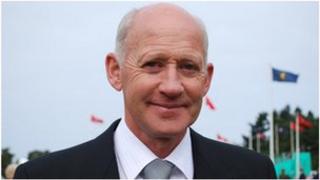 An independent review of the Isle of Man's health service is set to begin in November, the government has confirmed.
Health minister, David Anderson said it will cost in the region of £200,000, and take about two years to complete.
He added: "The first area to be reviewed will be the care of critically ill patients at Noble's Hospital."
Last October, ten hospital consultants wrote to senior management to raise concerns about standards, particularly in this area.
"The review will be undertaken in respect of the wider health service in the Isle of Man, not just the hospital," continued Mr Anderson.
The West Midlands Quality Review Service (WMQRS) has been tasked with compiling the report, which is expected to be published in full.