Manx heritage book highlights 'untold war stories'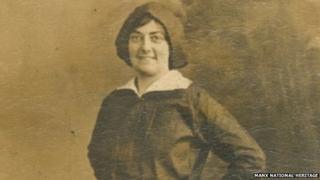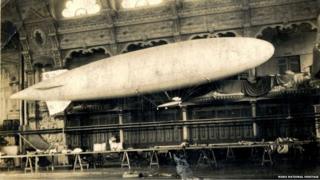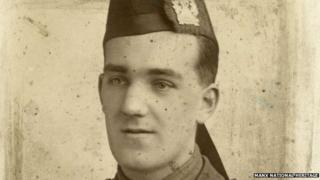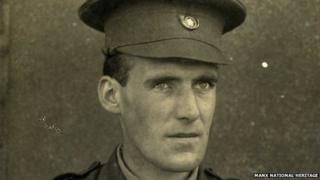 Manx National Heritage is to publish a book of "untold stories" from the Isle of Man, to mark the centenary of the outbreak of WWI.
This Terrible Ordeal, written by social history curator, Matthew Richardson, will accompany a major exhibition being held at the Manx Museum in Douglas during 2014.
The book aims to highlight the impact of the world's first global conflict on the island and its people.
Mr Richardson said the publication will be made available in autumn ahead of the exhibition, which is due to open in February.
He added: "This conflict is perhaps not as well understood as it should be and tends to be dominated by the cliché of soldiers fighting pointless battles in trenches.
"But the experience of the First World War was about more than that. Yes, Manx soldiers fought in battles on the Western Front, but Manx sailors also fought in naval battles and most of the Isle of Man Steam Packet company fleet was requisitioned."
'Wooden cross'
As well as documenting the experience of Manx soldiers on the Western Front, Mr Richardson's research will also reveal stories from the Manx home front.
"Manx women worked in munitions factories and in other industries in a way that they had never done before.
"In the Isle of Man there was great unrest over conscription and constitutional reform. The war years saw a dramatic rise in trade unionism," he said.
"Our exhibition will allow people involved in all of these aspects to tell their own story, in their own words."
The temporary exhibition at the museum in Douglas will also showcase some dramatic and poignant exhibits, some on display to visitors for the first time.
"Some of the most evocative objects on show will be the original wooden cross which marked a Manx soldier's grave on the battlefield and a lock of hair from the daughter of another soldier that he carried into battle in his wallet," added Mr Richardson.