UK team visit ahead of Manx health service review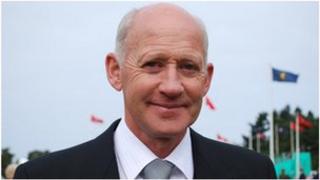 UK health officials have visited the Isle of Man ahead of an independent review into the Manx health service.
The government said assessors from the West Midlands Quality Review Service (WMQRS) held an "informal" meeting with senior hospital staff on Tuesday.
In November, the watchdog will begin an audit into the health service which is expected to take about three years.
WMQRS Director Jane Eminson said the first stage would centre on the quality of emergency care at Noble's hospital.
She added: "Our priority is to look at critical care, theatres and anaesthetics, then over the next three years there will be a number of visits looking at the island's health service as a whole."
Health minister David Anderson said plans for the audit, which will cost in the region of £200,000, had been in the pipeline since 2008.
It follows the publication of a series of concerns from senior consultants about standards at Noble's hospital.
The government said the aim of the inspection was to identify any "unacceptable risk to patient and or staff safety" and to point out areas in need of improvement.