Manx Litfest 2013: Writers get chance to pitch own work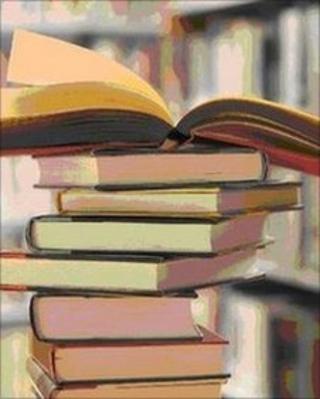 An opportunity for writers to pitch to an agent and publisher face-to-face has proved "unbelievably popular," the director of Manx Litfest has said.
Last year two aspiring writers were signed after pitching their manuscripts at the Isle of Man literature festival.
Festival Director John Quirk said: "It is a fantastic opportunity and the slots went incredibly quickly."
This year's four-day event will include a variety of talks, workshops, book launches and signings.
'Clear demand'
In 2012, Isle of Man writers Rachel Green and Fiona McKenna were both signed after impressing industry experts.
Mr Quirk said: "There were only 10 slots available in 2012, so to have two writers signed up by an agent was fantastic.
"This year, we're delighted to give local writers the opportunity to pitch their manuscripts - and potentially land an agent or a publishing deal.
"We were oversubscribed so it shows there is a clear demand - there are a lot of writers out there in the Isle of Man it seems."
Writers who missed out on the pitch sessions can attend the first half of the writers' day, which takes place at King William's College on 28 September.
Now in its second year the "celebration of literature" is held at sites across the Isle of Man including Peel Cathedral, Erin Arts Centre, Ballakermeen and the Villa Marina, with around 25 authors and poets from all over the British Isles taking part.
The four-day event will get under way on the 26 September.
Last year thousands of people attended the inaugural festival with authors from across the British Isles describing it as a "great platform for writers and poets".