Isle of Man food and drink festival: Thousands expected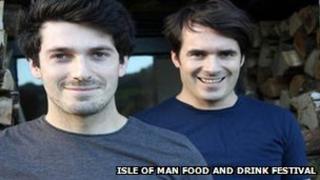 Thousands of people are expected to attend the fifth Isle of Man food and drink festival in Douglas this weekend.
The annual two-day celebration at the Villa Marina is designed to showcase the range and quality of Manx produce.
This year the Fabulous Baker Boys, one a baker, the other a chef and butcher - will be the major attraction.
According to the government, around 5,000 visitors took part in the gastronomic festivities at last year's event with around 50 stall holders.
Organiser Kim Etherton said: "For a small island, we produce an amazing range of quality food and drink and the festival is the place to find out more about it."
The island's four breweries are represented at the festival which opens until 17:00 BST on each day.
A free bus shuttle service is available from Noble's park to ease congestion on Douglas promenade.