Climber Phil Drowley targets seven summits 'dream'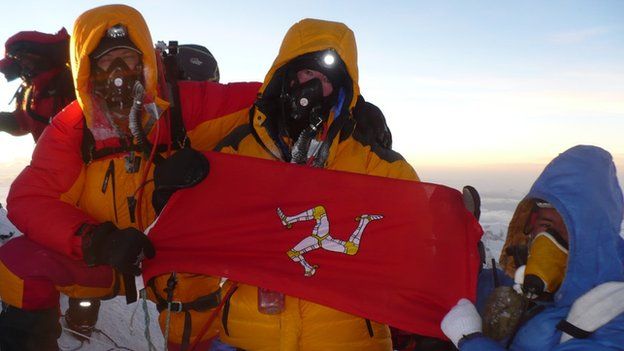 The first Manx man to conquer Everest will aim to complete a challenge to scale the highest peak on each of the seven continents next month.
Phil Drowley will complete the 'seven summits' challenge if he successfully finishes a 21-day expedition to the top of Australasia's Carstenz Pyramid.
The 46-year-old has already conquered the highest peaks on six continents.
He said: "I started this journey in 1999 and to complete it will be a dream come true."
"There are only around 230 people who have done it so I would be very proud," he added.
His final challenge will see him attempt to climb Carstenz Pyramid in Indonesia.
He said: "There is a lot more rock climbing involved in this one but it is one of the most exotic mountaineering locations on earth."
'Life changing experience'
"It is actually the smallest of the seven but will be one of the toughest."
The acting chief inspector gained his appetite for mountaineering when, in 2000, he climbed Kilimanjaro with four police colleagues, raising £14,500 for charity.
"It was a life changing experience and I couldn't wait to see what else I could take on," he said.
The grandfather from the Isle of Man has steadily ticked off the continents' highest points since then.
As well as Everest and Kilimanjaro, he has climbed Vinson Massif in Antarctica, Aconcagua in South America, Denali in North America and Europe's highest mountain Elbrus in Russia.
He said: "This will be the final leg in a journey that has seen me travel all over the world meeting some great people, some of whom will be life-long friends as a result of the experiences we have shared."
Mr Drowley will begin his expedition on 1 November and hopes to raise money for Ronald McDonald House Isle of Man Families and Friends.