New ebook published 'to promote' Manx language literacy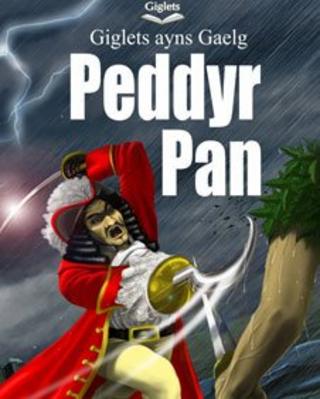 A new interactive children's ebook has been published as part of a project aimed at developing literacy levels in Manx Gaelic.
The Giglets ayns Gaelg Peddyr Pan ebook is a Manx translation of JM Barrie's classic story Peter Pan.
The project is a joint collaboration between the Manx Heritage Foundation (MHF) and media firm Giglets Limited.
Craig Johnstone from Giglets hopes the book will be valued by the international Manx-speaking community.
He said: "We always hope that our publications can have a positive impact on the children's enjoyment of reading, learning and ultimately contribute to improving their literacy whilst preserving this rich and culturally important language."
The Peddyr Pan book is the second Manx language resource to be made available for children this year.
In March the first children's television series to be translated into Manx Gaelic was launched in the Isle of Man.
The BBC's animated Friends and Heroes series was first shown on television in 2007 and has since been translated into 11 languages, most recently Manx.
The Peddyr Pan ebook, which costs 99p, can be downloaded online.